Continually rising house prices and worryingly high levels of Household debt could be set to force the British economy back into recession, according to a recent warning from the governor of the Bank of England.
Mark Carney admitted the UK property bubble mosed one of the most substantial risks to the nation's economic recovery when challenged by Treasury selected committee MPs on the subject of Britain's short and long term financial stability.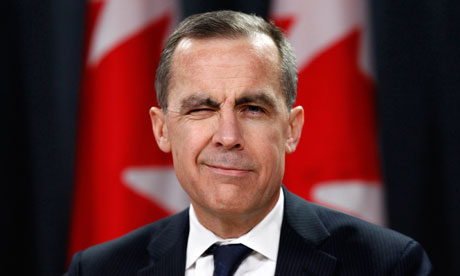 House prices were highlighted as being of particular concern by the governor, with an emphasis on the average rise of 10.5 per cent throughout the UK over the past 12 months, and a worrying 20 per cent in London during the same period.
Carney also stressed that high levels of household debt could result in another UK recession whilst outlining the Bank of England's financial policy committee's June decision to limit the ratio of high loan-to-income mortgages issued by lenders.
He explained that the highly inflated house prices can create financial struggle for prospective homeowners hoping to purchase properties, forcing them to restrict their spending in other areas.
"Because history shows that British people pay their mortgages, there are very low default rates on mortgages. What happens if households are borrowing at high multiples is that they have to economise on everything else in order to pay their mortgages. And if enough people are highly indebted, that has a big macroeconomic impact. It can tilt the economy back into recession, and we start from a position of vulnerability," he warned.
The governor also cautioned against the current "lending standards", describing them as becoming "irresponsible to reckless", citing the Financial Policy Committee's decision to force lenders to adopt new measures that will prevent a potentially dangerous rise in high loan-to-income mortgages.
The comments from the Bank of England came shortly after the Office of National Statistics released figures illustrating that Britons are, on average, currently forced to pay over £200,000 pounds for their first homes.
According to the ONS figures, the average London property price is currently just under half a million pounds at £492,000, compared to an average of £262,000 throughout the country. The government-owned statistics body reports further that the yearly rate of inflation for Britain is currently the highest it has been for over four years, overtaking the figure of 1.9 per cent this April.
Amongst the concerns raised on Tuesday by Treasury select committee MPs was George Mudie's observation that UK financial regulators are failing to work together in a productive manner, despite millions of pounds having been funneled into reforming regulatory oversight in the aftermath of the 2008 financial crash.
Rupert Snowdon, UK property expert at Innovo Property has said that he thinks Carney is late in admitting the dangers of the London housing bubble.
"In my opinion, Carney should have admitted the danger two months ago when it was first being reported by the press, and when the EU committee made comments regarding the UK market," he explained.
"If anything I think it is rather negligent of Carney and the Bank of England to leave it this long to notify the public that there are issues associated with the bubble, and that there is something that needs to be combated. Hopefully, the warning does not come too late and we will be able to sort out this mess before it ends in catastrophic fashion."